disGraceful
Senate bill helps Libby asbestos workers but denies help to many who processed Libby ore
disGraceful: Court Transcript: Worker Testimony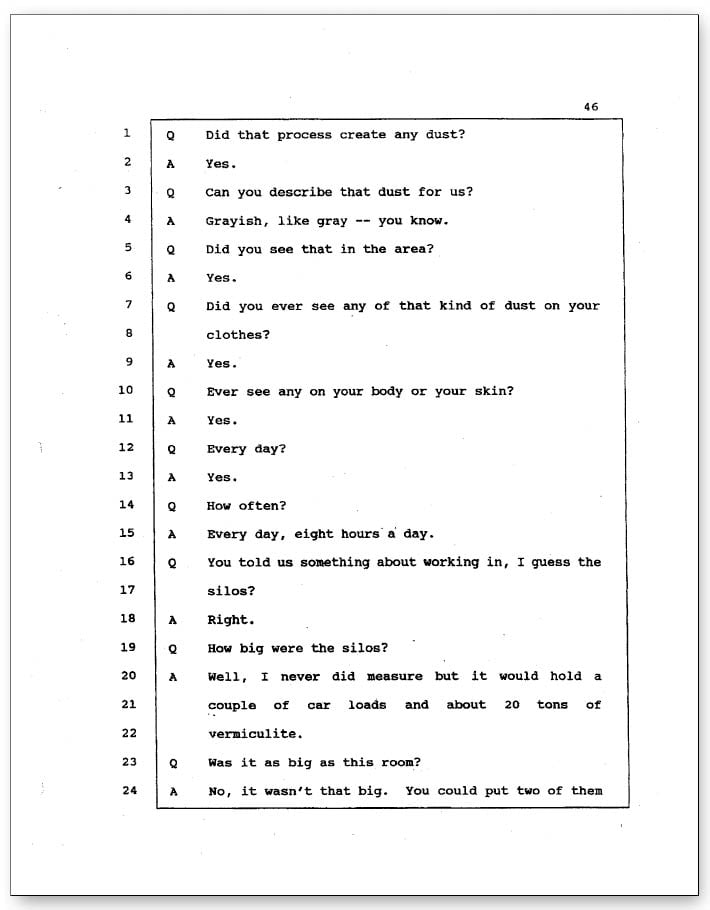 Q: Did that process create any dust?
A: Yes.
Q: Can you describe that dust for us?
A: Grayish, like gray -- you know.
Q: Did you see that in the area?
A: Yes.
Q: Did you ever see any of that kind of dust on your clothes?
A: Yes.
Q: Ever see any on your body or your skin?
A: Yes.
Q: Every day?
A: Yes.
Q: How often?
A: Every day, eight hours a day.
Q: You told us something about working in, I guess the silos?
A: Right.
Q: How big are the silos?
A: Well, I never did measure but it would hold a couple of car loads and about 20 tons of vermiculite.
Q: Was it as big as this room?
A: No, it wasn't that big. You could put two of them
Source: Freeman v. W.R. Grace, et al. 1990.